Navigating Phone Insurance Options for Protection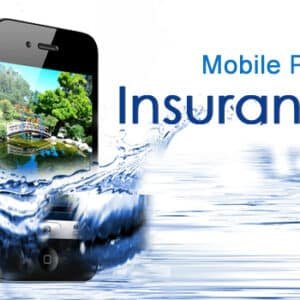 In today's technology-driven world, smartphones have become an integral part of our daily lives. These pocket-sized devices are not just communication tools; they also serve as cameras, entertainment hubs, and personal assistants. As the cost of high-end gadgets goes up and reliance on smartphones increases, protecting your phone investment is crucial. Accidents can happen, from a simple slip of the hand to water damage or theft. To safeguard your valuable device, phone insurance is a prudent choice. In this article, we will explore well-known phone insurance options offered.
Coverage Benefits
Accidental damage: Phone insurance protects your device from mishaps that can happen during your daily routine.
Theft and loss: Be confident while carrying your phone with coverage options that protect against.
Coverage for mechanical or electrical failures after the manufacturer's warranty period.
Worldwide Coverage: Whether you're traveling abroad for business or leisure, your phone will remain protected no matter where you are.
Device Insurance Providers
| Insurance Company | Device Insurance Offered | Pros | Cons |
| --- | --- | --- | --- |
| Progressive | Yes | Comprehensive coverage | Limited specialization in tech devices |
| Assurant | Yes | Reliable and customer-friendly | Lack of brand recognition compared to larger insurers |
| Verizon | Yes | Easy to bundle with phone plans | Only available to Verizon customers |
| AT&T | Yes | Convenient for AT&T customers | Limited to AT&T customers |
| T-Mobile | Yes | Coverage tailored for T-Mobile customers | Restricted to T-Mobile customers |
|   |   |   |   |
| SquareTrade | Yes | Offers protection plans for various devices | May have separate deductibles for different devices |
| AppleCare+ | Yes | Directly from the device manufacturer | Limited to Apple devices |
| Samsung Premium Care | Yes | Directly from the device manufacturer | Limited to Samsung devices |
| Geek Squad | Yes | Provided by Best Buy | Restricted to Best Buy customers |
| Upsie | Yes | Affordable plans | Not widely known or established as other insurers |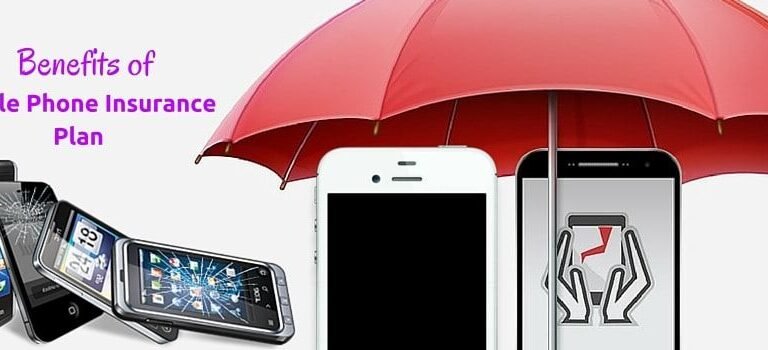 FREQUENTLY ASKED QUESTIONS
1. What is phone insurance?
Phone insurance provides coverage for your mobile device in the event of damage, loss, or theft. Depending on the policy, it can cover repair costs or replacement of the device.
2. Is phone insurance worth it?
It depends on the individual's situation. If you have a history of damaging or losing phones, or if you've invested in a high-end model, insurance might be a good idea. However, always compare the cost of insurance with potential repair or replacement costs.
3. What does phone insurance typically cover?
Most policies cover accidental damage like cracks or water damage, theft, and loss. Some plans might also cover mechanical breakdowns outside the manufacturer's warranty.
4. What isn't covered by phone insurance?
Intentional damage, cosmetic damage that doesn't affect the phone's functionality, and loss due to negligence might not be covered. Always read the policy terms carefully.
5. How do I make a claim?
Contact your insurance provider as soon as the incident occurs. They'll guide you through the process, which often requires proof of purchase, details of the incident, and sometimes photos or other evidence.
6. Are there deductibles for phone insurance claims?
Yes, many insurance policies have deductibles, which is an out-of-pocket amount you'll need to pay when making a claim. The deductible amount can vary based on the policy and the nature of the claim.
7. Can I insure any phone model?
Most insurance providers cover popular and recent models, but not all phones might be eligible. It's best to check with the provider before purchasing.
8. How soon after buying a phone can I get insurance?
It varies by provider, but many require you to purchase insurance within a certain time frame after buying the phone, such as 30 days.
9. Can I cancel my phone insurance?
Yes, you can usually cancel phone insurance at any time. However, ensure you understand the terms, as some providers might charge a fee or have specific cancellation procedures.
10. If my phone is replaced, will the replacement be brand new?
Not always. Some insurance providers offer refurbished phones that are certified and tested, but equivalent to the model you had.
---
Conclusion
Coverage options, deductibles, customer service, when selecting an insurance provider for your device, remember to consider coverage, deductibles, customer service, and availability, and assess the reputation of the insurer before making a decision to ensure you get the best protection for your valuable device.