Maximizing Comps: How To Get Free Casino Money In Las Vegas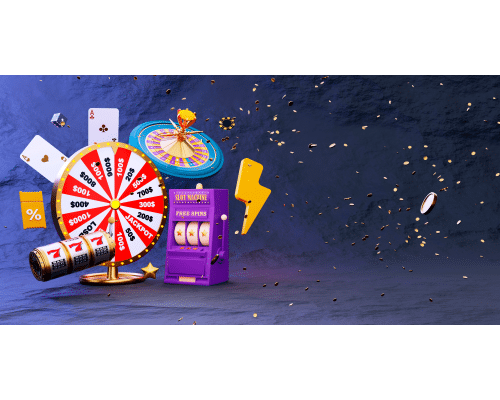 How To Get Free Casino Money In Las Vegas can seem like a daunting task, especially for those new to the glitz and glamour of Sin City.
The thought of walking into a casino with little or no money might be intimidating. But here's the secret…
You don't need to be a high roller to experience the thrills of Vegas.
In fact, learning how to get free casino money in Las Vegas is what separates casual tourists from savvy visitors who maximize their fun without maxing out their credit cards.
The Art of Free Casino Money in Las Vegas
When you consider the glitz and glitter of Las Vegas, it's difficult to not think about luxurious casinos. But what if we told you that there are ways to enjoy all these establishments have to offer without breaking your bank? Yes, from joining players clubs at various casinos or playing on gaming apps like MyVegas, numerous strategies can help keep more dollars in your pocket.
Leveraging Players Clubs: How Player's Cards Boost Your Rewards
Let's start with player's cards – a secret weapon for many savvy visitors. These loyalty programs reward frequent customers by offering perks such as free play, complimentary meals, show tickets, and even hotel rooms. One notable example is Caesars Rewards. This program provides members with exclusive benefits including discounted room rates at several renowned Las Vegas hotels.
All this might make one wonder – how do they work exactly? It's pretty straightforward really. Whenever you gamble using your card or engage in other qualifying activities within the casino (like dining), points accumulate onto your account which later can be redeemed for rewards. The catch here though is understanding each establishment has its own set rules regarding point accumulation so always ensure clarity before diving into games.
Gaming Apps: A New Way To Play and Win
In today's digital era where almost everything seems available online- gambling isn't far behind either. Several gaming applications now provide similar experiences as physical casinos but come packed with additional benefits like convenience & flexibility; making them quite appealing indeed.
MyVegas, developed by PlayStudios Inc., offers gamers an opportunity not just to indulge in exciting slot machine games but also to win actual prizes ranging from restaurant vouchers up to luxury cruise trips depending on the amount of coins collected during gameplay sessions.
Tips For Winning With Little Money In Hand
You don't need deep pockets to score big wins when visiting Sin City. There are plenty of methods out there designed specifically towards those looking forward to maximizing their fun while minimizing spending money.
Finding games boasting higher payouts could prove beneficial since chances of winning increase substantially compared to others with lower ones. The same goes for participating in seat-filling memberships offered by sites like Plug In Vegas.
By taking advantage of such opportunities, you can still have an enjoyable time in Vegas while minimizing the financial impact.
Key Takeaway:
Maximizing your Las Vegas experience doesn't have to break the bank. Join players clubs for rewards, leverage gaming apps like MyVegas for fun and prizes, and seek out games with higher payouts or seat-filling memberships. Sin City's glitz can be enjoyed on a budget.
The Magic of Players Clubs
Behind the glitz and glamour of Las Vegas, players clubs are silently working their magic. These loyalty programs offer a myriad of benefits to members such as free slot play at various casinos across Sin City.
If you're looking for ways to get your hands on complimentary meals, show tickets, or even hotel stays in Las Vegas hotels; joining these clubs is your best bet. One club that stands out among others is Caesars Rewards. This program offers tiered membership levels with escalating rewards as you climb up the ranks. Plus, if lady luck smiles upon you within 24 hours after signing up for their card – no matter how small – they'll instantly win $15.
How Player's Cards Boost Your Rewards
You might be wondering: How can something as simple as a player's card boost my chances of earning more perks? The answer lies in understanding how most casinos track spending habits through these cards.
When used while playing table games or slot machines at participating casinos across downtown Las Vegas share properties, every dollar spent contributes towards accumulating valuable comp points which can then be redeemed against all sorts of privileges offered under respective reward schemes.
Beyond gaming activities though, some establishments also give extra credit based on non-gaming spendings like shopping sprees inside luxury boutiques located right there inside resort premises itself. So make sure not only do you keep swiping away during game plays but also whenever making any purchase throughout the stay duration – thereby maximizing opportunities available under these loyalty schemes designed specifically keeping guests' preferences in mind.
Leveraging Special Promotions For Instant Winnings
Certain establishments run special promotions wherein simply by inserting newly issued players' cards into designated slot machine upon initial receipt could potentially result in instant winnings from additional credits loaded onto the same immediately thereafter. It really doesn't get easier than this when it comes to leveraging possibilities offered through participation in well-structured players club programs around Sin City today.
Key Takeaway:
Hit the jackpot without even playing by joining Las Vegas players clubs. These loyalty programs offer free slot play, meals, show tickets and hotel stays. Use your player's card to rack up comp points on gaming and non-gaming purchases alike. Don't forget to check out special promotions for instant winnings.
Leveraging Las Vegas Gaming Apps
As we continue to evolve in a digital age, one can't help but wonder: what's next for the world of casino gaming? In answer to this question, mobile applications have emerged as an innovative solution. These apps provide users with virtual games that mirror those found on the bustling floors of Las Vegas casinos and offer real-life rewards without spending actual money.
In essence, savvy gamers who leverage these apps effectively stand a chance at enjoying high-quality entertainment without breaking their bank balance.
The Strategy Behind Using Gaming Apps
To truly maximize your benefits from using these gambling apps requires understanding how they operate. Platforms like MyVegas and Binion's function under similar principles – you earn more points (or hats) by playing their diverse range of games longer.
This doesn't mean you need to be glued onto your screen round-the-clock. Most game developers understand user engagement dynamics well enough; hence daily bonuses are often provided just for logging into them each day. Additionally, special promotions during holidays or significant events offering bonus multipliers allow quicker accumulation of reward points.
Making The Most Of Your Rewards Points
Racking up sufficient loyalty points through gameplay is only half the battle won – knowing where best to use them completes the victory lap. Each app has its own catalog showcasing available rewards against specific point values – ranging from dining credits at renowned eateries right up to VIP access passes into some top clubs across town.
A word of advice here would be to always keep an eye out for expiry dates associated with redeemable rewards since many tend to be seasonal offerings while others might come with blackout periods, especially around peak tourist seasons like Christmas & New Year's Eve. Planning ahead could save potential disappointments down the line.
Gaming Responsibly While Enjoying Perks
No matter how exciting earning freebies via gaming apps sounds, remember that responsible gambling should always remain a paramount concern, irrespective of whether we're talking about physical casino floors or virtual ones online. So make sure to never wager beyond your means because at the end of the day, the ultimate goal is to have fun and enjoy the fabulous city lights under the desert sky without breaking your bank balance. Meanwhile, don't forget to explore other avenues for saving money throughout your stay too.
P.S.: If luck isn't favoring you much lately, then finding higher payout games and participating in seat-filling memberships like Plug In Vegas could prove beneficial in keeping your wallet intact while still soaking in all the magic Las Vegas offers.
Key Takeaway:
Tap into the power of gaming apps like MyVegas and Binion's to earn real-life rewards without spending a dime. Play smart, not hard – log in daily for bonuses and take advantage of special promotions. Use your points wisely on dining credits or VIP passes, but watch out for expiry dates. Remember: always gamble responsibly, explore other money-saving options, and most importantly – enjoy the Las Vegas magic.
Mastering the Casino Floor
The casino floor in Las Vegas is a bustling hub of activity, filled with an array of games and opportunities for fun. Did you realise that beyond the element of luck, there are other aspects to consider? With strategic planning and understanding how casinos operate, you can maximize your chances of getting freebies.
Loyalty goes a long way on the casino floor. Casinos appreciate regular patrons who concentrate their spending at one establishment rather than spreading it across multiple venues. This approach increases your visibility and makes you eligible for rewards such as free slot play or complimentary meals while playing table games.
The Role of Casino Hosts
In this world where every dollar counts, casino hosts are like gold dust. These customer service professionals work tirelessly behind the scenes to ensure guests have an enjoyable time at their establishments.
Casino hosts monitor gameplay activities through players' cards – tracking factors like betting amounts per hand, duration spent playing, preferred game types, etc., which helps them determine who receives comps including show tickets or upgraded rooms without any additional cost from your end.
Maintaining good relationships with these individuals could significantly enhance overall experiences by offering personalized services along with added benefits. So when should one introduce themselves? If gambling regularly during stays (even if only $100 daily), don't hesitate upon arrival; not only will they provide valuable information about promotions but also potentially throw some extras too.
Tips For Maximizing Your Rewards On The Casino Floor
Pick One Property: Focusing primarily on one hotel-casino complex allows individual establishments to track patron habits better, thus increasing likelihoods for earning rewards compared to hopping between several properties throughout town.
Leverage Player's Cards: All wagers get recorded, giving casinos insight into player behaviors, helping determine comp eligibility, so always use these whenever possible.
Maintain Relationships With Hosts: Befriending staff members, especially those working as hosts, can lead to receiving extra perks, enhancing Sin City escapades, making them both memorable yet economically rewarding simultaneously.
In essence, mastering Las Vegas' bustling casino floors requires strategic planning coupled alongside genuine interactions, thereby making Sin City escapades both memorable yet economically rewarding simultaneously.
Key Takeaway:
Unlock Las Vegas casino freebies by sticking to one venue, using player's cards religiously, and building solid relationships with casino hosts. Strategic planning goes hand in hand with friendly interactions to turn your Sin City adventures into a jackpot of rewards.
Scoring Free Show Tickets in Vegas
For those hoping to take in the spectacle of Las Vegas shows without breaking the bank, there are a few approaches that could prove fruitful. From attending timeshare presentations to lingering around box office lobbies before showtime, these tactics could land you some fantastic entertainment for free.
Sitting Through Timeshare Presentations
The first strategy involves sitting through timeshare presentations. These meetings usually last about 90 minutes and involve sales pitches for vacation properties. In return for your time and attention, they offer gifts such as complimentary show tickets or dining vouchers.
This option doesn't require any monetary investment on your part but does demand a significant amount of time – so plan accordingly if this is the route you choose.
Lingering in Box Office Lobbies
An alternative approach is waiting in box office lobbies right before performances begin. Some theaters release unsold seats shortly prior to curtain call at discounted rates or even free-of-charge occasionally.
Bear in mind though: this method relies heavily on timing and luck; not all venues will have leftover seats available just prior to showtime. But when it works out – it's quite an opportunity. This tactic tends to be more successful during off-peak seasons when shows aren't sold out well ahead of time.
Ticket Giveaways from Radio Stations & Social Media Contests
In addition to traditional methods like those above, many performers run social media contests where fans can win meet-and-greets along with complimentary entry into their concerts simply by liking posts or sharing content online.
Similarly, radio stations often host giveaways offering prizes including concert passes among other event admissions throughout town. Keep an eye open both offline as well as digitally for these types of opportunities.
Promotional Offers From Casinos & Hotels
Last but certainly not least: don't forget about promotional offers directly from casinos themselves. Many resorts provide guests with complementary admission into select productions as part of package deals upon booking accommodations. Bellagio Hotel & Casino, known globally for its iconic dancing fountains, also hosts Cirque Du Soleil's aquatic masterpiece "O" which has been offered previously within room packages at discounted prices.
If planning a trip soon, make sure to thoroughly research what current promotions each property might be running – you never know what kind of exciting extras could come bundled along.
Free Entry to Top Clubs and Dayclubs
The nightlife in Las Vegas is a vibrant tapestry of clubs, dayclubs, and entertainment hotspots. However, the entry fees can sometimes be quite steep. Yet there's good news for those looking to save money while enjoying Sin City's top clubs – it's possible through guest lists or by using reputable online guest list services.
Nightclub guest lists serve as an effective marketing tool that attracts patrons with complimentary admission under certain conditions or hours. To get on these lists directly from the venue could require some insider connections within Las Vegas' entertainment industry.
If you don't have such contacts yet, fret not. Platforms like No Cover Nightclubs, offer access to multiple nightclub and dayclub guest lists across town. Register in advance for the date and location you have selected.
Understanding Guest List Services Online
An excellent way around expensive cover charges involves utilizing reputable online services that specialize in providing guests with free entries into various venues across Las Vegas. These platforms provide comprehensive listings for many popular spots including Omnia at Caesars Palace among others. By signing up via their platform ahead of time (usually 24-48 hours prior), they'll add your name onto selected club's official roster allowing easy entrance without any out-of-pocket expense.
Tips For Maximizing Your Club Experience
To make the most out of this opportunity, ensure arriving early because often times these privileges apply only until a certain cut-off hour after which regular rates may start applying again even if initially listed as 'free'. Dress appropriately too – upscale casual attire usually works best since dress codes vary between different establishments but generally speaking, neatness counts so avoid sportswear unless specifically stated otherwise by a particular establishment itself.
Promotions and Special Events
In addition to general admissions offered through traditional channels and websites mentioned above, there also exist special promotions and events where tickets might become available completely cost-free. These occasions range anywhere from holiday celebrations to major sporting events, parties, and artist performances – all promising memorable experiences and saving a significant amount of money normally spent towards ticket purchases alone.
Finding The Right Fit For You
No one-size-fits-all solution exists when finding the perfect fit amongst the multitude of options presented. Therefore, take some time to explore each offering thoroughly and decide what aligns best with your personal preferences and lifestyle needs. Always check the small print and be sure to comprehend all of the stipulations related to each individual option. Knowledge is power, especially in the context of avoiding unexpected surprises upon arrival at your chosen destination. Happy partying.
Key Takeaway:
Enjoy the vibrant nightlife of Las Vegas without breaking the bank by leveraging guest lists and online services for free club entries. Arrive early, dress smartly, look out for special promotions, and always read the fine print to avoid surprises. Remember: knowledge is power in Sin City.
Parking For Free in Las Vegas
Las Vegas, the city that never sleeps and is known for its vibrant casino scene, has a secret. Amidst all the glitz and glamour of this bustling metropolis lies an often overlooked aspect – parking.
The reality? Many hotels and casinos charge hefty fees for parking services. But don't let these costs deter you from experiencing everything Sin City has to offer. You can still find parking spots without any fees in the downtown area.
Downtown Grand Hotel & Casino: A Prime Spot with Zero Cost
A hidden gem amongst Downtown's offerings is Downtown Grand Hotel & Casino. This establishment offers complimentary self-parking to all guests – whether they're overnight visitors or just stopping by for some quick start blackjack Halloween fun.
Situated right off Fremont Street Experience, it provides easy access to some of Las Vegas' most popular attractions without having to worry about those avoidable hefty parking fees.
Main Street Station Casino Brewery Hotel: Convenience Meets Security
Another excellent spot offering free stuff like no-cost parking is none other than Main Street Station Casino Brewery Hotel.
This location not only saves your dollars but also ensures peace-of-mind with their monitored lots while enjoying your time out on the town at Las Vegas rooftop bars or exploring Sin City's top 10 dayclubs.
Remembering these two locations will help ensure that unnecessary expenses such as exorbitant parking fees won't eat into your budget during a trip down memory lane in downtown Las Vegas share clubs free parking spaces.
Whether hitting up local breweries after playing table games at Ellis Island or planning on dining out after exploring iconic sights without worrying about transportation back home late at night, remember there are ways around every obstacle when trying to get free casino money.
Just imagine what else could be done with those savings instead; maybe scoring show tickets via reputable guest list service online?
In conclusion, the possibilities seem endless when one takes advantage of opportunities presented through careful research before stepping foot onto any given casino floor.
Key Takeaway:
Don't let parking fees eat into your Vegas budget. Downtown Grand Hotel & Casino and Main Street Station Casino Brewery Hotel offer free parking, saving you money for more fun. Remember, a savvy traveler can always find ways to get free casino cash.
Birthday Perks in Sin City
Las Vegas, the city of lights and endless entertainment, has a unique way to make your birthday celebrations even more special. Many establishments offer exclusive deals or complimentary services for those celebrating their big day. This includes everything from free meals at top-tier restaurants to bonus slot play at renowned casinos.
In essence, these offers are part of reward programs offered by various businesses across town. Although joining such programs might require an initial investment of time and effort on your part, the benefits they yield could significantly enhance your overall experience in Las Vegas.
Free Slot Play on Your Birthday
Casinos like South Point Hotel Casino & Spa have been known for offering members free slot play as a birthday gift through their club card membership program called The Club. The amount may vary, but it's often enough to give you a head start without risking any personal funds.
You get $25 worth of free slot play if you're lucky.
Dining Out: Complimentary Meals and Discounts
Vegas is also home to numerous eateries that celebrate patrons' birthdays with tempting food deals, including discounted or entirely complimentary meals. For instance, Texas de Brazil extends generous offers such as 50% off dinner for two during one's birthday month. Firehouse Subs goes further, offering up completely cost-free medium subs.
Sweet Treats Galore
No celebration would be complete without dessert. In addition to being home to many world-class pastry shops offering delectable sweets all year round, Las Vegas has several places where celebrants can enjoy sweet treats absolutely gratis during their birth month. Sprinkles Cupcakes, a famous nationwide bakery chain, gives away one gourmet cupcake per customer while Baskin-Robbins lets customers choose between an ice cream cone or scoop sundae – both totally cost-free. Just make sure to sign up for their respective rewards programs beforehand to take advantage of these delightful offerings.
This just shows how easy it is possible to save money while still having a blast in Sin City simply by taking the time to research available options and planning ahead accordingly. By researching available options and planning ahead, it is possible to maximize your experience in Sin City while saving money.
Key Takeaway:
When in Vegas, don't just gamble with your birthday fun. With a little research and planning, you can score free meals, slot play, and even sweet treats at various establishments. Join rewards programs to maximize these Sin City perks – it's the icing on your birthday cake.
Strategies For Winning With Little Money
If you're planning a trip to the glitz and glamour of Las Vegas, but your budget is more penny slots than high roller, don't fret. There are plenty of strategies that can help stretch your dollar further in Sin City without compromising on fun.
In essence, with some clever tactics like choosing games with higher payouts or utilizing services such as Plug In Vegas, you could potentially make every cent count while still enjoying all the excitement that this city has to offer.
Finding High-Payout Games: A Smart Move for Your Wallet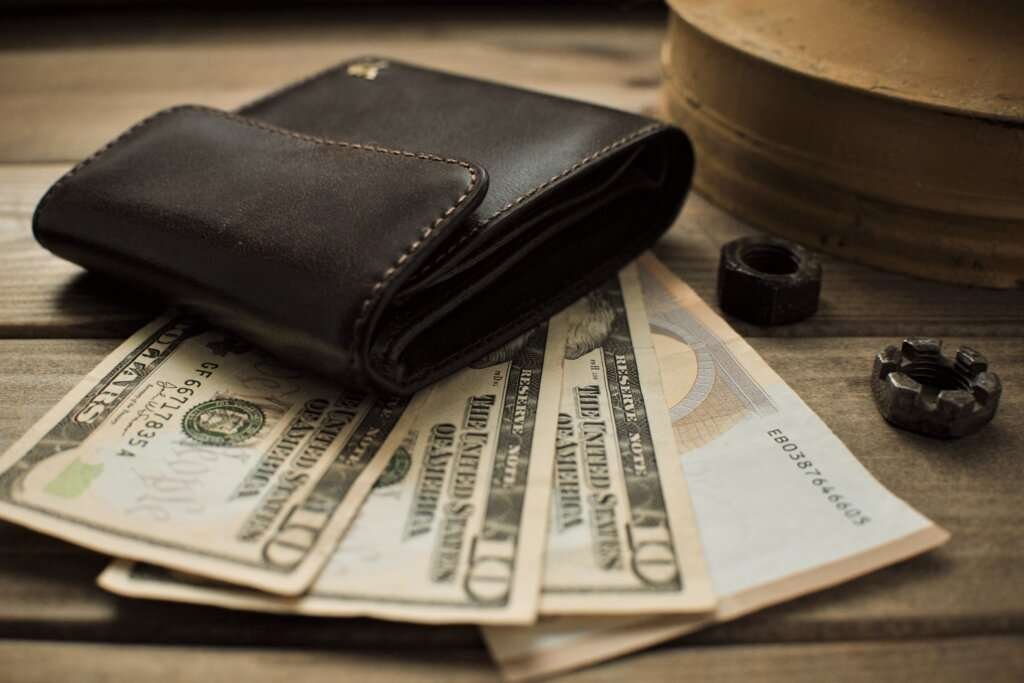 The odds might be stacked against players at casinos; however, it's not entirely about luck. Some casino floor activities provide better chances for winning compared to others. Table games such as blackjack require skill alongside fortune which gives them superior odds over slot machines. It's worth noting though, gambling should always be considered entertainment first – if a win happens along the way then consider it a bonus.
A quick start guide would suggest focusing on simple bets – red/black or odd/even roulette where the probability is almost 50%. These types of strategies increase the likelihood of walking away a winner even when betting small amounts. Remember: knowledge is power, especially when it comes to maximizing potential wins within the confines of your personal budget.
Leveraging Membership Services Like Plug In Vegas: An Insider Tip Worth Knowing About
Plug In Vegas offers locals and tourists alike the chance to experience the best shows in town completely free of charge. Once a monthly subscription fee is paid (which varies depending on whether it's an individual or family membership), members receive two tickets per day to various performances around the city – everything from comedy clubs to magic shows to concerts. This kind of seat-filling service benefits both parties involved – venues get filled seats and attendees get complimentary admission into potentially high-priced events.
Please note, flexibility is key here because not all performances will be available every day, so plan accordingly based on the offerings provided by these kinds of services.
Casino Comps and Freebies: The Secret Perks Of Playing At Casinos
Taking advantage of comps offered by casinos is another excellent strategy to maximize enjoyment and minimize expenditure during your visit to Las Vegas. From free drinks to discounted meals to up-to-complimentary hotel rooms, playing warrants a myriad of perks waiting to be claimed once you sign up for a player card at each casino you visit.
This allows your gaming activity to be tracked, leading to bigger rewards on future visits. Plus, remember that tipping generously often leads to receiving top-notch service in return, making the overall experience much more enjoyable and memorable one.
Key Takeaway:
Maximize your Las Vegas experience on a budget by choosing high-payout games, leveraging membership services like Plug In Vegas for free shows, and taking advantage of casino comps. Remember: it's about smart play, not just luck; flexibility in plans can unlock great experiences; and tipping generously often reaps rewards.
FAQs in Relation to How to Get Free Casino Money in Las Vegas
How to get free gambling money in Vegas?
Join players clubs at various casinos, use gaming apps like MyVegas, and build relationships with casino hosts. These strategies can earn you freeplay and other rewards.
How to get free slot play at casinos?
Earn free slot play by signing up for a player's card or joining a casino's loyalty program. Some casinos also offer promotional deals for new members.
How do you get comp at a casino?
You accrue comps by using your player's card while gambling. The more you spend, the more points you accumulate towards meals, hotel stays, show tickets, and more.
How much do you have to gamble to get free rooms?
The amount varies per casino, but generally, high rollers who consistently wager large amounts are likely candidates for complimentary room offers.
Conclusion
Mastering the art of free casino money in Las Vegas is a game-changer. It opens up a world of possibilities, from player's clubs to gaming apps.
The magic lies in leveraging these tools and understanding how they work. Player's cards can boost your rewards significantly while playing games on Las Vegas apps brings real-life perks right into your hands.
Navigating the casino floor like a pro involves knowing when to approach hosts and concentrating spending at one spot for maximum benefits.
Scoring free show tickets or getting entry into top clubs might require some creativity, but it's all part of the fun!
Parking for free downtown helps save cash while birthday perks make celebrating in Sin City even more exciting. Even with little money, you can win big by finding high payout games or joining seat-filling memberships.
Take charge of your finances and learn how to save money in Las Vegas with Wallet Hackers! You're just one click away from becoming a savvy visitor who knows how to get free casino money in Las Vegas!