How To Find Cheap Stuff on Amazon Easily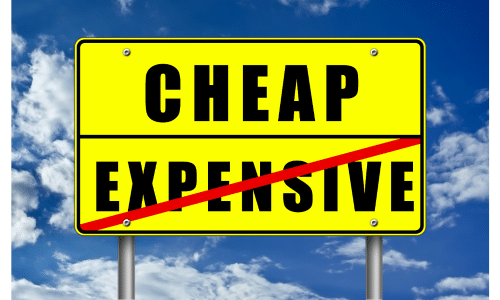 How To Find Cheap Stuff on Amazon can seem like a daunting task, especially with the vast array of products available.
The truth is, we all want to snag those great deals but often find ourselves lost in the labyrinth that is Amazon's online marketplace.
Finding cheap stuff on Amazon isn't just about luck or chance; it requires strategy and knowledge of how the platform works.
No need for despair! Mastering how to find cheap stuff on Amazon is an art you too can learn, unlocking a world of savings right at your fingertips.
Maximizing Amazon Prime Membership
A quick glance at the benefits of an Amazon Prime membership can seem overwhelming, but fear not. The advantages are straightforward to utilize and significantly enhance your online shopping experience.
Try utilizing tactics to gain the most out of these advantages.
Leveraging Free Shipping Options
The first step is understanding how free 3-5 day shipping could be a game-changer for frequent shoppers. With this feature, additional costs for delivery become a thing of the past. But what if speed matters more than cost savings? Well, there's also free 2-day shipping available exclusively for prime members.
Beyond just fast deliveries though, being part of this exclusive club grants access to Amazon Music and the Prime Video streaming service. Comparing to other subscription-based services such as Netflix or Spotify, Amazon Prime offers considerable value.
Cashing in on Exclusive Deals For Members
Moving beyond media content availability and speedy shipments – did you know about deals only accessible by prime members?
You have early access deals which allow members a head start before everyone else during lightning sales events.
In addition to these are Whole Foods Market discounts where Amazon Prime members enjoy lower prices nationwide plus up-to two-hour delivery in select cities via Prime Now.
Saving More By Sharing Your Benefits
If all these benefits sound too good without costing an arm and a leg, then wait till we tell you another hack – sharing your membership.
This might raise questions regarding privacy settings or personal recommendations; however, rest assured as the 'Amazon Household' program allows adults living under the same roof to share their digital content while maintaining separate accounts, thus saving money without compromising any such concerns.
Key Takeaway:
Max out your Amazon Prime membership by leveraging free shipping, tapping into exclusive deals, and sharing benefits with others in your household. It's not just about fast deliveries; it's also a gateway to premium entertainment and savings galore.
Exploring Bargain Finds and Lightning Deals
Searching for discounted items on Amazon can seem like an arduous task. But with tools such as bargain finds and lightning deals at your disposal, you have an edge to find hidden Amazon deals that could save you significant money.
How To Find Special Daily Deals
Finding special daily deals on Amazon requires understanding how they work. These are time-sensitive offers providing substantial price cuts across various categories from electronics to fashion accessories.
To access these fleeting opportunities, visit the 'Today's Deal' section located in the top navigation bar on Amazon's homepage. Here you'll discover ongoing specials which allow filtering by department or discount percentage, making it easier for shoppers seeking specific types of products or savings levels.
The catch? They're called "Lightning Deals" because they last only several hours or until supplies run out – so quick decision-making is crucial.
Navigating Through The Bargain Finds Section
If variety matters most when shopping online, then exploring through 'Bargain Finds' might be just what you need. This goldmine features everything from clothing pieces to jewelry sets and kitchen utensils, with prices starting at $10. It's perfect for those who love hunting down low-cost treasures without compromising quality.
Digging Deeper into Price 3rd Party Sellers Offers
Beyond official listings, third-party sellers offer a unique set of discounts, sometimes even better than what the main platform has to offer. Comparing the price from 3rd party sellers before finalizing a purchase ensures the lowest possible cost for the item of interest. This can be done by clicking the 'New & Used' option below the product description page and comparing the prices listed there. Remember, though, that buying from a non-Amazon seller comes with certain risks. Therefore, it's crucial to check seller ratings and reviews prior to making a commitment to ensure a secure transaction experience and overall great value for your money.
Key Takeaway:
Scoring big on Amazon savings isn't rocket science. Just keep an eye out for lightning-fast deals, dig through the bargain bin, and don't shy away from third-party sellers. Remember – fortune favors the bold shopper.
Making Use of Amazon Warehouse and Renewed
Amazon's vast online marketplace offers a myriad of ways to save money, one such avenue being the Amazon Warehouse. This platform houses returned or overstocked items at discounted prices. With a bit of effort and tenacity, one can find hidden gems within the Amazon Warehouse.
The key strategy here involves effective use of filters while searching for products within the warehouse. Also worth noting is understanding Amazon's grading system that categorizes items into conditions ranging from "Like New" to "Acceptable". These grades provide an insight into product quality before purchase.
Finding Value in 'Renewed' Products
Besides warehouse deals, another potential goldmine on Amazon are 'renewed' products available via Amazon Renewed. These refurbished goods have been tested by qualified suppliers ensuring they work just as good as new ones do.
'Renewed' offerings often come at significantly lower price points than their brand-new counterparts without compromising on quality or performance – making them perfect for those who value functionality over novelty. The range extends from smartphones all the way up to kitchen appliances – there's truly something for everyone.
Navigating Price Differences Between New & Used Goods
When shopping online, it's possible to miss the cost distinctions between fresh and used models of a similar item accessible in the 'Purchase Used' area that could offer noteworthy reserve funds, particularly when joined with Prime membership's free 2-day delivery. A useful tip would be to check both these sections thoroughly before hitting the buy button. Sometimes, even slightly used or open box specials can end up saving a considerable amount compared to paying the full retail price. Verify that you also take a gander at costs from outside dealers; now and then they may offer an improved arrangement than Amazon itself.
Key Takeaway:
Scour Amazon's Warehouse and Renewed sections for discounted goods, using filters to find the best deals. Understand their grading system for quality assurance. Don't overlook 'Buy Used' options or third-party sellers – they might just have the bargain you're after.
Mastering Amazon's Subscribe & Save and Gold Box Deals
Exploring the boundless realm of e-commerce can be daunting, yet there are techniques to guide you. One such way on Amazon is the use of their Subscribe & Save program. This feature allows you to save money on items that you buy regularly by offering up to 15% off these products.
How can we take advantage of this program? Let's break down some steps:
Avoid Paying Full Retail Price with Effective Subscription Management
To begin with, effective management of your subscriptions can help in maximizing savings. Monitor when Amazon sends products automatically and adjust delivery schedules as needed based on consumption patterns.
You should also be vigilant about each product's cost over time since prices may fluctuate frequently due to various factors like supply-demand dynamics or promotional campaigns run by manufacturers from time to time.
Navigating Through Daily Discounts: The Art Of Using Gold Box / Today's Deals
In addition to the subscribe and save program, another tool at your disposal is the daily discounts offered under "Gold Box" or "Today's deals". These offer a wide range of discounted items across different categories every day, making them an excellent opportunity for savvy shoppers looking out for good bargains.
Remember not all lower-priced options come directly from Amazon itself; many times they could be listed by third-party sellers who might charge additional shipping fees, thereby increasing overall costs despite seemingly low item price upfront. So always consider total costs, including any potential shipping charges, before deciding which deal offers the best value-for-money proposition.
If something seems too good to be true, then it might have longer delivery timelines compared to prime eligible offers. Hence, keep an eye out for estimated arrival dates while comparing different purchase options available within the gold box section, especially if you need a particular product urgently.
Check back regularly as fresh deals arrive and existing ones expire quickly. Existing ones expire after a certain period once quantities have been claimed, so frequent visits here increase the chances of finding the perfect bargain waiting just around the corner.
Key Takeaway:
Master Amazon's Subscribe & Save and Gold Box Deals to avoid paying full retail price. Keep an eye on product costs, adjust delivery schedules based on consumption patterns, and be wary of third-party sellers who might charge extra shipping fees. Remember, the early bird gets the worm – check back often for new deals.
Earning Rewards with Prime Visa Card
Amazon's Prime Visa card is a secret weapon in the savvy shopper's arsenal. It offers cash back on purchases made at Amazon and Whole Foods, turning your everyday spending into opportunities to save money.
Using the Prime Visa card for all your shopping needs can be a great way to maximize savings, as it provides cash back not only from Amazon and Whole Foods but also from restaurants, gas stations, drugstores – places where most people shop frequently. Not only do you get 5% cash back from Amazon and Whole Foods, but also enjoy a 2% return from restaurants, gas stations, drugstores – places where most people spend their money regularly. And that's not it. For every other purchase outside these categories, there's still a 1% cashback waiting for you.
Becoming A Cardholder: What To Expect?
To unlock these benefits though one must first be an Amazon prime member then apply directly through the website during checkout process which prompts users about payment methods options available.
If approved by Chase Bank (the issuer), expect a new shiny metal credit card arriving within two weeks after the application submission date carrying a $0 annual fee yet loaded with perks apart from earning rewards points such as extended warranty protection and no foreign transaction fees making it ideal for international travelers too.
Making The Most Of Your Cash Back
Your earned rewards are automatically added to your account balance each billing cycle ends – there's no need to manually redeem them. These reward points can be used towards future purchases on Amazon or even applied as statement credits, reducing the overall bill amount and thus saving more indirectly via this method too.
In order to maximize usage and maintain good financial health, make sure to always pay off the entire due amount before the deadline to avoid any interest charges since rates tend to be high, especially if carrying balances on a month-to-month basis.
A Word of Caution
While the potential savings associated with using the Amazon Prime Visa Card may seem enticing, remember that responsible use involves paying off the balance in full every month, avoiding late penalties, and maintaining a healthy credit score simultaneously. Credit cards should never be viewed as a means to borrow, but rather as tools to manage finances effectively and achieve goals faster, whether it's buying the latest gadget at a cheaper price thanks to the discounts offered or simply enjoying a free meal at your favorite restaurant courtesy of accumulated reward points. Stay disciplined when it comes to managing personal finance matters because at the end of the day, YOUR hard-earned income is at stake here.
Key Takeaway:
Unlock maximum savings with Amazon's Prime Visa card, turning your everyday spending into cashback rewards. Use it for all purchases – online and offline – to earn up to 5% back. Remember, this isn't a ticket to overspending but a tool for smart financial management.
Leveraging Price Trackers and Comparison Websites
Price trackers are like secret weapons in the world of online shopping. They keep an eye on prices for you, alerting when they drop to their lowest point. This can lead to significant savings, especially if you're buying high-ticket items.
There's a variety of price tracking websites that cater specifically to Amazon shoppers out there. Two popular ones include Camel and Price Grabber, which not only track prices but also provide historical data about product pricing trends on Amazon.
How To Use Price Trackers Effectively
The first step towards becoming a savvy shopper is setting up your free account with these platforms. Once done, search for the item you wish to purchase and set alerts.
You'll be notified via email or push notifications whenever there's a notable dip in price, 3rd party sellers included as well from Amazon itself. You have the option to specify the discount percentage before receiving an alert; this ensures meaningful savings grab attention instead of every minor fluctuation.
Besides monitoring current deals & discounts, many platforms offer additional features such as creating watchlists for future purchases and even predicting sales based on past patterns – helping plan ahead better while shopping online.
Earning Rewards with Prime Visa Card
If saving money through diligent research isn't enough incentive already, here comes another great way: The Prime Visa Card. With the Prime Visa Card, cardholders can get cash back rewards on every purchase made at Amazon.com or Whole Foods Market, allowing them to reduce their total cost during checkout. So we pay less than the full retail price thanks to all those discounts and offers. Now there's a chance to earn some extra bucks too.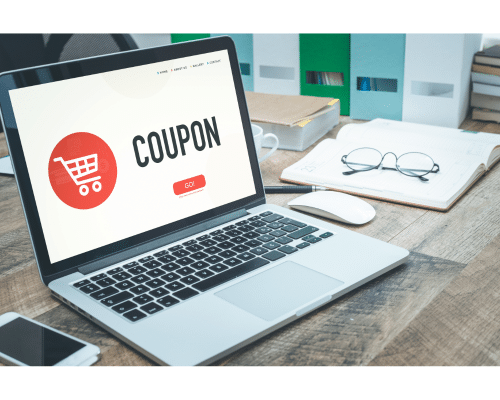 Shopping Smart with Coupons and Outlet Offers
Apart from regular sale events, don't overlook Amazon coupons. In fact, they often provide substantial savings on everyday items ranging from groceries to electronics to beauty products, etc. Additionally, make sure to check out the outlet section. It's like a clearance store within the site where discounted out-of-season products are sold at lower-than-usual rates, providing yet another opportunity to find hidden deals. Remain patient when searching for the best deals; take some time to look around carefully before settling on a purchase. Happy Shopping.
Key Takeaway:
Get the upper hand in online shopping by using price trackers like Camel and Price Grabber. Set up alerts for your desired items, get notified of significant price drops, and even predict future sales. Double down on savings with Amazon's Prime Visa Card rewards program, scoop up additional discounts through coupons or outlet offers. Remember: patience pays off when hunting for bargains.
Shopping Smart with Coupons and Outlet Offers
The power of Amazon's shopping platform lies in its ability to offer a variety of ways for consumers to save money. One such method is the use of digital coupons, which are essentially online discounts that can be applied during checkout.
These Amazon coupons provide savings on an extensive range of everyday items, from household necessities like cleaning supplies and groceries to tech gadgets and fashion accessories. To find these deals, it's as simple as visiting the designated coupon page or keeping an eye out for products marked "coupon" while browsing different categories.
Be aware that the majority of coupons have an expiration date, so make sure to utilize them before they become invalid. Also, note that some may require you to meet certain conditions, such as spending a specific amount or buying multiple quantities, before being eligible for discount benefits.
In addition to using coupons, another savvy way shoppers can maximize their savings on Amazon is by exploring what's available through the Amazon outlet section. This often overlooked corner houses surplus stock merchandise along with last season styles, all at significantly lower prices than usual due to nature overstocked inventory clearance sales.
New deals get added daily, making this virtual treasure trove worth checking regularly. Otherwise, you risk missing out on potential bargains, especially if you're looking for a particular product category. Filtering results accordingly will help narrow down options quickly, thus saving time alongside money too. However, remember to always compare prices both within the Amazon marketplace itself and outside too, wherever possible, because sometimes even a huge markdown might still be higher priced elsewhere if the original price was inflated initially.
Tips For Maximizing Your Savings With Coupons And Outlets
Always Check For Coupons: This could lead to significant savings, especially when purchasing expensive items where a percentage-based discount would translate into a substantial dollar value off the final purchase cost. Coupons aren't just limited to physical goods but also extend to services like video streaming, audiobooks, etc., thereby providing more avenues to save money overall.
Browse Through The Outlet Regularly: If there's something specific you have your eyes set upon, then keep monitoring until it hits the desired price point. Patience is key here since high-demand products tend to sell out quickly once heavily discounted. Avoid impulse purchases; instead, stick to a planned list to avoid overspending on unnecessary stuff.
Evaluate Each Deal Carefully: Not every deal is necessarily a good one, hence evaluate carefully considering factors such as actual need, quality, brand reputation, etc., before deciding whether it's worthwhile or not. Gone are the days of blindly trusting seller claims. Thanks to user reviews, you can now easily verify the authenticity of said claims and decide accordingly.
Key Takeaway:
Unlock the power of savings on Amazon with digital coupons and outlet offers. Keep an eye out for "coupon" tagged products, but remember they often have conditions and expiry dates. The Amazon Outlet is a treasure trove of discounted surplus stock; check regularly to snag deals before they're gone. Always compare prices, evaluate each deal carefully, avoid impulse buys, and use user reviews to verify seller claims.
Earning Gift Cards For Extra Savings
You can use Amazon gift cards to save money on your purchases, instead of just using them for gifting. You can earn these and use them towards your own shopping, reducing the amount you spend out of pocket.
The internet offers several ways to earn Amazon gift cards that don't require much effort or time investment. Some methods involve participating in surveys or completing tasks online while others might include cash back apps rewarding you with gift cards for everyday shopping.
Top Websites/Apps To Earn Gift Cards
A multitude of websites and apps offer opportunities to accumulate points which can be redeemed as Amazon vouchers. Let's take a look at some popular platforms:
Swagbucks: This site provides numerous avenues such as taking part in surveys, watching videos, online shopping, or even playing games through which users could potentially earn free Amazon e-gift card codes.
Turkopticon: People get paid small amounts (in the form of credits) doing human intelligence tasks; this is another platform where one could possibly score an Amazon coupon code without paying full retail price.
Rakuten: Known primarily as a cashback website, but it does give the option of receiving payments via Amazon coupons too.
Always ensure that the site/app you're using is legitimate before providing personal information.
Be aware of the terms and conditions related to the redemption process of each platform to avoid any surprises later.
And lastly, remember nothing comes absolutely free, hence evaluate whether the time investment is worth the returns received at the end of the day.
Looking to save big on Amazon? Earn gift cards effortlessly through sites like Swagbucks, Turkopticon & Rakuten. It's not just shopping, it's smart shopping. #AmazonSavings #SmartShoppingClick to Tweet
Capitalizing On Sales Events Like Prime Day
The yearly shopping blowout known as Amazon Prime Day is a great chance for thrifty buyers to get massive markdowns on an array of items. This event, exclusive to Amazon Prime members, often features deals that can rival or even surpass those seen during Black Friday and Cyber Monday.
In essence, preparation plays a critical role in ensuring you get the most out of your Prime Day shopping experience. Familiarize yourself with upcoming offers by regularly checking updates about them.
Tips To Maximize Savings During Prime Day
To optimize your saving potential during this massive sale festivity, consider implementing these strategies:
Create A Wishlist: Prioritize needs over wants. Compile a list of items you need or have been eyeing but are waiting for price drops. It helps curb impulsive purchases while focusing more on securing good deals.
Earmark Price Alerts: Leverage Amazon price tracker tools effectively by setting alerts for desired products so when their prices plummet, you'll be notified promptly.
Analyze The Deal: Not all "deals" offer real value. Before purchasing anything, compare prices from other online retailers to ensure genuine savings during Prime Day events.
Navigating Through Lightning Deals And Waitlists
A key component of Amazon's Prime Day is its Lightning Deals – limited-time offerings available at significantly reduced rates which may sell out quickly due to high demand.
Get ready to save big on Amazon's Prime Day. Prep your wishlist, set price alerts and analyze deals for genuine savings. Don't forget to navigate through Lightning Deals and use Alexa for exclusive offers. #AmazonPrimeDay #SmartShoppingClick to Tweet
Unlocking the Power of Amazon's Discount Filter Search
Finding great deals on Amazon doesn't have to be a challenge – the discount filter search feature makes it easy and budget-friendly. With tools such as the discount filter search feature, you're just clicks away from landing some great deals.
This powerful tool allows users to sift through products based on their discount percentage – making your online shopping experience more efficient and budget-friendly. Let's explore how we can leverage this feature effectively.
Understanding How It Works
To start using this money-saving tool, simply enter what you are looking for into Amazon's search bar and then apply the 'Discount' filter found in the results page sidebar. This filtering option lets you adjust settings according to your preference so that only items discounted by a certain amount or higher will show up in your search results.
This approach not only saves time spent scrolling through countless product pages but also helps pinpoint exactly which options fit within our set budgets. Here is an informative guide from Amazon itself about how filters work in general which could further assist us in mastering this skill.
Sometimes heavily discounted items might get overlooked due to assumptions they may be defective or subpar quality-wise; however, discounts often occur because sellers need to clear inventory space to promote new lines of goods rather than any fault in the product itself. Business Insider delves deeper into why retailers offer sales if you're interested in learning more about these strategies.
Making The Most Of Price Comparisons
In addition to applying discount filters, comparing prices across different categories and sellers contributes towards getting the best deals on Amazon. It's important to look at the listed price and take note of shipping costs and potential import duties for international orders. This is especially true when considering buying from third-party vendors under the "Other Seller" section, since sometimes they offer lower rates even after including shipping fees.
Leveraging Amazon's discount filter effectively requires patience and persistence. Keep exploring various categories, compare prices between different sellers, and make full use of available tools like price trackers. It wouldn't hurt to save some money.
Key Takeaway:
Unlock the power of Amazon's discount filter to snag stellar deals. It's a tool that sifts through products based on your desired discount percentage, making shopping efficient and budget-friendly. Don't overlook heavily discounted items – they're often just overstock rather than defective goods. Compare prices across categories and sellers for maximum savings.
FAQs in Relation to How to Find Cheap Stuff on Amazon
How to find the cheapest products on Amazon?
You can unearth cheap items by exploring Bargain Finds, Lightning Deals, Warehouse sales, and using price trackers. Also, utilize discount filters in your search.
Does Amazon have a clearance warehouse?
Yes. The Amazon Warehouse offers deep discounts on open-box and used products that are quality tested for functionality.
Why are some things on Amazon so cheap?
Bulk purchasing power and efficient logistics allow Amazon to offer competitive prices. Additionally, third-party sellers may set low prices to stay competitive.
Does Amazon sell second hand?
Absolutely. Through its 'Amazon Renewed' program and 'Warehouse' section, you can buy refurbished or gently-used goods at discounted rates.
Conclusion
Finding cheap stuff on Amazon is no longer a daunting task. You've learned how to maximize your Prime membership, explore bargain finds and lightning deals, and navigate the Amazon Warehouse.
From using Subscribe & Save for regular purchases to leveraging Gold Box Deals, you're now equipped with savvy shopping strategies. The power of price trackers and comparison websites has been revealed.
You know how coupons can make everyday items more affordable and that outlet offers are hidden gems worth discovering. Earning gift cards for extra savings is now part of your arsenal too.
With insights into capitalizing on sales events like Prime Day and effectively utilizing discount filter search features, you're ready to bag some serious bargains!
If saving money is your ultimate goal then Wallet Hackers is here to help! We provide expert advice on maximizing savings not just at Amazon but across various platforms.